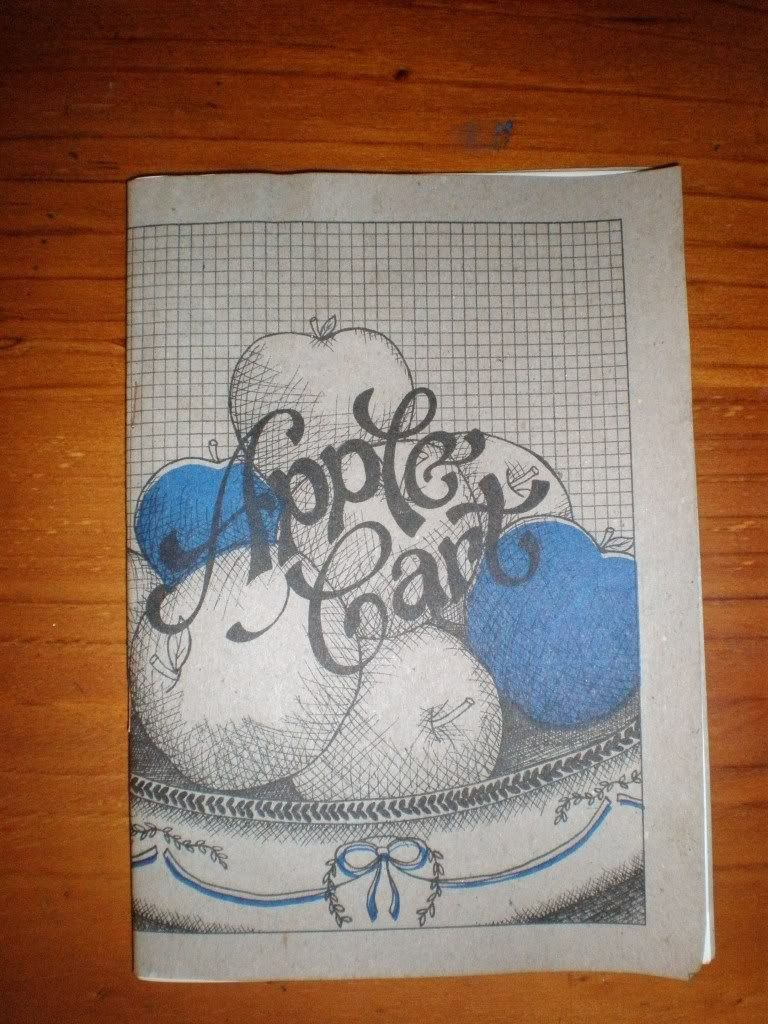 Apple Cart Contributors:
Aaron Billings / Adolfo Aranjuez / Annie Macinnes / Francesca Zmetra
Brad Morrison / Katherine Ryder / Josephine Ryder / Holly Edward
Jason Williams / Rhiannon Leifheit / Sarah Adkins / Sheree Porter & Tommy Payne
Apple Carts is short and sweet and will leave you in a creative dribble. Printed on recycled paper with soy-based inks makes this zine a recipe for nom-nom-noms; the zine's team describe it as "…our miscellaneous assemblage of goodies". My dashboard puppy is furiously nodding. What strikes you first about Apple Cart is that the real-time faces behind this project have taken great care to include a design edge and lemme tell you, the layout is definitely something to brag about.
The art is part traditional and part photography. Aaron Billings' work is amazing! The portrait illustrations are quirky, depicting outer and inner brainscapes–mountains, birdnests, tea and geometric shapes.  His inked subjects look so displeased, which, for some reason makes them lovelier. I'm not an expert of art, but I always feel that exposing art is something of a ritual, there is a sacredness about it.
I note that Billings' likes Scattergories, which is the game we repeatedly played when the boyf and a couple of our friends and I went to QLD. And, by the way, it is the game of awesome!
Paired with this eye-feast is Adolfo Aranjuez's poem. In this piece, I adore the enjambment–every break is tender–and I am absolutely in-love with the magpie metaphor and the fourth line. The fourth line is something you could break out and put up on your wall, a poem sliver. It says not too much, but in its brevity it breathes loudly. You will see why when you read:
To A.A.B., one year after
Adolfo Aranjuez
My father always told me
that after every moment
of joy comes a dose of sorrow.
Like magpies, people feel this—
by their lonesome there is nothing
but despair, the nagging, biting
feeling of unwantedness
after pairs are pulled apart.
But joy is not just the inverse
of sorrow — of one and two
in alternation, of the former
expiring and substituted
with the other. No, with you
I am a magpie: two for joy.
And though sometimes I think
I miss that solitude of mine,
the sight of you — all smiles and eyes
that glint like dew on winter
mornings — cannot but remind me
that fathers are often wrong.
So, now that I have served you up a tasting platter, what is your palate telling you? Mine is salivating, over-dramatised spit-shapes and within those spheres, there are little faces pressed up against the watery window. They're mouthing, 'I love you' which translates to 'Apple Cart'. Check it out.