The reason: I buy books and don't read them.
Now, I find this argument completely erroneous. The books are already published (and the trees already dead) when I buy them. And it is also not true that I don't read the books I buy. I do. I just take my time. It can't be helped that I keep finding books in libraries that I want to read. You never know when those will be free again.
The accuser is a friend of mine, and the deal is that if I finish reading all the books I own that I haven't already read, he'll buy me a book. This day may never come, but here's an attempt in that direction. Here is a list of all the books I own but haven't read. (They go from meh to really, really good ones.)
Books that I don't plan to read for a long time for various worthwhile reasons
1. The Pilgrim's Progress, John Bunyan, 1678
I did not buy this. I inherited it from my grandfather (in other words, I found a bunch of ancient-looking books among his things and stole them). Therefore I am not required to read it, although I might.
2. Scenes of Clerical Life, George Eliot, 1858
Same as above, plus I can't stand her.
3. War and Peace, Leo Tolstoy, 1869
I bought this and I want to read it, but having been allowed to leave this alone (by accuser-friend), I'm going to make things easier for myself and put ol' War and Peace in this godforsaken category.
4. The Story of Language, Charles Barber, 1972
I got this from my cousin when he was moving to NZ and couldn't take all his books with him. (I distinctly remember also getting a soft porn novel with that lot, but it has disappeared. Or taken away because "I was too young".  Shame.) Anyway, it seems too boring to read.
5. Thomas Jefferson, Gene Lisitzky, 1933
Same as 1.
6. Ruminations on the Song of Solomon, ?, ?
Same as 1.
7. Lincoln's Stories and Speeches, edited by Edward Frank Allen, 192?
Same as 1.
Books that I don't care to read, but will
Novels

1. Flash Gordon Book One: Massacre in the 22nd Century, David Hagberg?, 1980
2. The House of the Seven Gables, Nathaniel Hawthorne, 1851
I did not buy this.
3. Schindler's Ark, Thomas Keneally, 1982
4. The Shipping News, E Annie Proulx, 1991
5. The Great American Novel, Philip Roth, 1973
I want to read more Roth, just not this one, which I bought for its cool cover art, and later discovered it was about baseball.
6. Train to Pakistan, Khushwant Singh, 1956
7. The Hobbit, JRR Tolkein, 1937
I did not buy this.
Plays
8. Tughlaq, Girish Karnad, 1972
Short stories
9. Curious Lives: Adventures from the Ferret Chronicles, Richard Bach, 2005
Needless to say, I did not buy this.
10. Heart of Darkness and other stories, Joseph Conrad, 1902
11. The Shrinking Woman and other stories, edited by Meenakshi Varma and Annie Chandy Mathew, 2009
I got this and the next one as complimentary copies for helping out with the launch and stuff.
12. The Curse of the Bird and other stories, edited by Annie Chandy Mathew and Mary Mathew, 2009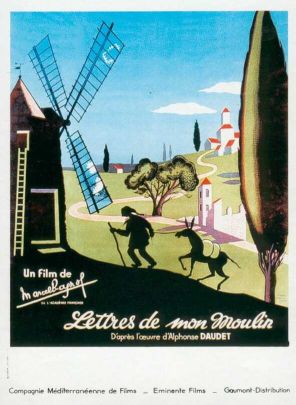 Books that are in French and therefore will take forever to read
13. Lettres de mon moulin, Alphonse Daudet, 1869
14. L'Histoire d'une tulipe, adapté du roman d'Alexandre Dumas, La Tulipe noire, 1907
15. Hernani, Victor Hugo, 1830
16. Contes de la bécasse, Guy de Maupassant, 1883
17. La Gloire de mon père, Marcel Pagnol, 1957
18. Flush: Biographie, Virginia Woolf, 1933
All of the above were presents or my cousin's (the one who went to NZ), except for the Woolf, which I bought for barely anything at a sale.
Books that are in various stages of unread
Novels
19. The Tin Drum, Günter Grass, 1959
20. Kafka on the Shore, Haruki Murakami, 2000
21. Delhi: A Novel, Khushwant Singh, 1990
Stole this from my dad, I think.
22. The Tagore Omnibus: Volume One, Penguin, 2005
23. To the Lighthouse, Virginia Woolf, 1927
Poetry
24. A New Anthology of Modern Poetry, edited by Selden Rodman, 1938
25. 60 Indian Poets, edited by Jeet Thayil, 2008
26. Mosaic, edited by Karuna Sivasaila, 2007
Complimentary copy.
27. The Prophet, Khalil Gibran, 1923
This was a present from my aunt.
28. The Complete Poems of DH Lawrence, Wordsworth Edition, 1994
This was a present from my dad.
Plays
29. Four Great Plays, Henrik Ibsen, 1984
Short stories
30. Him with His Foot in his Mouth and Other Stories, Saul Bellow, 1998
31. Stories from Ladakh, Kusum Kapur, 1994
This was given to my family by Aunty Kusum who wrote the book. She used to be my grandmother's friend. When her Alzheimer's got really bad, her daughter her took her home to Pondicherry. I wonder if she's still alive. One of the most interesting human beings I have ever met.
32. Britain and her Neighbours Book One: Tales from Far and Near, edited by David Frew and Laurence Hogg, 1937
Found this one lying around the house. No idea where it came from.
Non-fiction
33. The Art of the Novel, Milan Kundera, 1986
I've read the more general essays, but I want to wait till I've read certain novels of his before I proceed.
Books that are in various stages of unread and that I want to read slowly because they are exquisite
Novels

34. Crime and Punishment, Fyodor Dostoevsky, 1866
35. Justine, Philosophy in the Bedroom, and Other Writings, Marquis de Sade, ?
Short stories
36. Diary of a Mad Man and Selected Stories, Nikolai Gogol, ?
Miscellaneous
37. The Book of Imaginary Beings, Jorges Luis Borges with Margarita Guerrero, revised, enlarged and translated by Norman Thomas di Giovanni in collaboration with the author, 2002 ADDED 28/05/09 (I forgot about this one.)
Books that I haven't touched but want to read
38. Les Misérables: Volume One, Victor Hugo, 1862
39. Love in the Time of Cholera, Gabriel García Márquez, 1985
40. Children of the Albatross, Anaïs Nin, 1959
41. The Makioka Sisters, Junichirō Tanizaki, 1943 – 48
Books that I haven't touched but am dying to read
42. The Brothers Karamazov, Fyodor Dostoevsky, 1881
43. Netochka Nezvanova, Fyodor Dostoevsky, 1849
44. The Name of the Rose, Umberto Eco, 1980
Present from N.
45. One Day in the Life of Ivan Denisovich, Alexander Solzhenitsyn, 1962
Present from my mother.
46. The Tale of Genji, Murasaki Shikibu, 11th century
47. Diary of a Mad Old Man, Junichirō Tanizaki, 1961
*
Well, that's the end of that then. I thought the number was closer to 20, which I could've read by my birthday in November, but 47 will take me an entire year with very little other-book-distraction.
Assuming I don't borrow anything from the library, I could finish all the books that I bought in the above list, which is about 27. But that wasn't the deal. In fact, the new deal, which was formed while I was compiling the list was "I'll get you a book if you only have 10 left" and that 10 includes all books, whether I bought them or not.
Oh well, at least I have numbers. I'm actually feeling a little bad for the trees.
§ 11 Responses to I have been accused of killing trees."